---
Sanseidō Co.,Ltd. (株式会社三省堂), the renowned Japanese publishing house, known for publishing dictionaries using the best and largest sources of information about the Japanese language.
---
Kingsoft Corporation Limited
Kingsoft Corporation Limited is a leading entertainment and applications software developer, distributor and service provider in China, based on market share. The Company leverages its comprehensive software development platform to offer a wide range of innovative entertainment and applications software.
Kingsoft's Chinese Simplified OCR is used in several of Wizcomtech's products designated for the Chinese market, and for Chinese people and Chinese learners around the world.
---
SanomaWSOY Education and Books
SanomaWSOY Education and Books is one of the leading educational publishers in Europe and the leading book publisher in Finland. WSOY is also one of the largest book printers in the Nordic area. WSOYpro business unit products cover business publications, dictionaries, IT books and eLearning solutions.
WSOY's website
---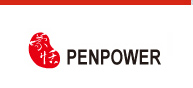 Penpower delivers state-of-the-art recognition technologies including OCR, handwriting recognition, voice recognition, biometrics recognition, and wireless communication.
Penpower Technology Ltd. Website
---
Babel Technologies
Babel Technologies, a part of Acapela Group, is a proprietary in voice synthesis and speech recognition and a leader in embedded systems.
Babel's Dutch TTS (Text-to-Speech) is used in Wizcomtech's ReadingPen® for the Dutch market.
---
Houghton Mifflin works closely with authors to turn ideas into publications of quality and distinction. For over a century and a half, it has been Houghton Mifflin's mission to enrich people's lives by satisfying the lifelong need to learn and be entertained.

The American Heritage® Dictionary of the English Language. Fourth Edition: Office Edition published by Houghton Mifflin Company. All rights reserved.
---
Oxford University Press is a branch of Oxford University aimed at furthering the institution's objective of excellence in research, scholarship and education. The world's largest university press, OUP has a diverse publishing program that includes scholarly works in all academic disciplines, bibles, music books, school and college textbooks, children's books, materials for teaching English as a foreign language, business books, dictionaries and reference books and journals.
Oxford University Press Website
---
Brockhaus Duden New Media, a subsidiary of the Bibliographisches Institut & F. A. Brockhaus AG publishing house, produces and markets CD-ROM productions, e-content and language technology software. The company and its partners are involved in several R&D projects focusing on knowledge management and computational linguistics. Bibliographisches Institut & F. A. Brockhaus is the leading German publisher of encyclopedias and monolingual dictionaries, with cumulative experience of nearly 200 years.

© Duden - Deutsches Universalwörterbuch, 5. Aufl. Mannheim 2003
---

Taishukan Publishing Co., Ltd. was founded in 1918 for the publication of study-aid books for examinations. Taishukan publishes textbooks approved by the Ministry of Education.
Taishukan's Genius English-Japanese Dictionary Copyright© 2001 by KONISHI Tomoshichi & MINAMIDE Kosei Taishukan Publishing Company, Tokyo
Taishukan Publishing Co. Website
---
Van Dale Lexicography, the largest publisher of dictionaries in the Dutch language, is most famous for its Grote or Dikke Van Dale, a dictionary first published in 1872. The company now publishes dictionaries in many other languages as well.

© 2002 Van Dale Lexicography BV, The Netherlands. All rights reserved.
---
Norstedts Ordbok is Sweden's leading publisher of monolingual and bilingual dictionaries as well as a popular line of books on language and linguistics. Norstedts Ordbok offers dictionaries for all purposes, from basic studies and travel to advanced translation and professional use. Norstedts Ordbok is part of P.A. Norstedt & Söner AB, which comprises all of KF Media's publishing houses.
Svensk Ordbok, 3rd edition © 1999 Spräkdata and Norstedts Ordbok. Published by Norstedts Ordbok.
---
ScanSoft Inc. is the market-leading supplier of speech and imaging solutions that are used to automate a wide range of manual processes - increasing productivity, reducing costs and improving customer service.
ScanSoft Inc. Website